Autumn in Melbourne
Autumn in Melbourne 
By Andrea Bruning 
Down the road from my New England boarding school, there was a small family-run farm where in the fall you could go pick apples and pumpkins and go on a hayride.  I loved walking there in the crisp air, taking care to step on particularly crunchy leaves.  I can still vividly remember the taste of the hot apple cider and cinnamon donuts. 
Now Melbourne is one of the world's most liveable cities and it doesn't take long to discover its many features.  While autumn arrives in March with a pretty impressive list of major international events (Grand Prix, Comedy Festival, Flower and Garden Show, Food and Wine Festival), the traditional fall activities of the US seem non-existent.  If you look hard enough, though, you can find them here.  Taking advantage of the Easter long weekend, I crisscrossed Melbourne in search of autumn.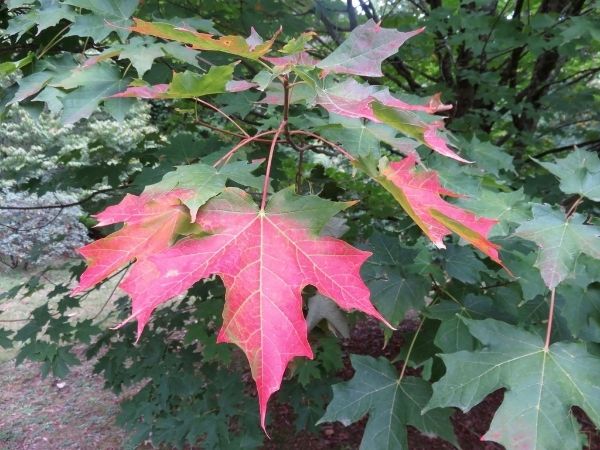 Firstly, fall foliage. There are many places to go to see trees in all their colourful glory.  Close to the city, try the Botanical Gardens.  Further afield, the Dandenong Ranges are less than an hour's drive from Melbourne, and are home to many beautiful gardens full of deciduous trees that will be at their peak in April.  My family and I visited two recently, the Alfred Nicholas Memorial Gardens in Sherbrooke and the Pirianda Gardens in Olinda, both of which are free to visit.  At the Alfred Nicholas Memorial Gardens, winding paths lead downwards towards the ornamental lake and waterfall.  You can picnic on the small islands in the lake overlooking the boathouse or near the gazebo and sculptures in the arboretum.  The upper pools with their crisscrossing bridges were the perfect size for my kids to explore.  The Pirianda Gardens are situated on a steep slope, and are full of maple and mountain ash trees.  During our visit we also saw many native birds including cockatoos, rosellas and kookaburras. 
Secondly, apples.  While Melbourne has an abundance of places to pick your own fruit, particularly berries and cherries in summer, there are relatively fewer places to pick your own apples.  We headed out west to Paynes Orchard in Bacchus Marsh.  Turning off the Western Highway onto a beautiful tree lined road, we passed many farm shops selling fresh produce including apples and pumpkins (though not the orange Halloween kind- I have not found a pumpkin patch equivalent here).  Arriving at Paynes, we were given our buckets and directed to the orchard for picking.  We ended up picking a ridiculous amount of Fuji and Granny Smith apples, and couldn't wait to bite into them.  They were huge, crunchy, sweet and juicy and much better than what I find in the supermarkets! 
So there are two things to do if you are missing fall activities.  If anyone has other ones to share, please do!  
For more information: